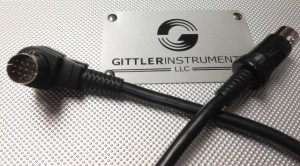 Gittler Instruments LLC has designed and built a new superior D13 cable!
If you are not sure about what rooting means then let us help you. In every case, whether it is android, web hosting or any other similar activities. Root Master apk is simple and fast. Root master v3.0 is the latest version. Android rootmaster download supports rooting devices of different brands.
Our cables are available in 12 ft. and 18 ft. lengths.
Features:
-High Purity OFHC Copper 99.95%
-External Cable: 2.256″ Dia.
-Internal wire: 26 AWG, 13 different colored jackets
-Aluminum Shielding braid
-One end right angle, locking, assembly type
-One end straight, locking, assembly type
-Grounded to barrel
-All Pins Gold plated